The South Central WorkForce Council has a new look, new location and new email addresses.
The design team at Lime Valley Advertising developed a symbol that represents the South Central WorkForce Council on multiple levels.  The converging arrows show partners coming together and collaborating.  The reflecting arrows suggest solutions coming from collaboration.  The negative image forms a plus symbol that represents growth and positive impact.  The use of four quadrants suggests our work with business, workforce development, education and community.   This can also relate back to your council that thinks big picture, without bounds.
Diane Halvorson and Heather Gleason can be reached at:
706 North Victory Drive
Mankato, MN 56001
Diane Halvorson
diane@workforcecouncil.org
507-345-2408
Heather Gleason
hgleason@workforcecouncil.org
507-345-2418
South Central Minnesota Labor Market Profile – July 2013
TRAINING OPPORTUNITIES
FastTRAC Description and Referral Guide
October 22 – Pathways to Healthcare Careers – LeSueur
October 23 – Pathways to Healthcare Careers – Blue Earth
October 23 – Pathways to Healthcare Careers – Mankato / Referral Form

Life-Work Planning Center Fall Workshops

Personal Growth & Career Development
September 16 – Waseca
September 17 – Mankato
September 17 – New Ulm
September 18 – St. Peter
September 18 – Fairmont
September 18 – Blue Earth
September 19 - Mankato
September 19 – LeSueur
Over 50? Time to Create the Life You Love
September 16 – Mankato
Single-Parenting: It's Not for Wimps
September 19 – New Ulm
To register for a workshop call the LWPC Mankato Office at 507-345-1577 or 1-800-369-5166.
MIRC Basic Computer Classes
Mondays:  Mankato / Referral Form
Mondays:  Sleepy Eye / Referral Form
Tuesdays or Thursdays:  New Ulm / Referral Form
National Career Readiness Certificate Prep Course
Mondays:  Mankato / Referral Form
YOUTH DIRECTORIES
Blue Earth & Nicollet Counties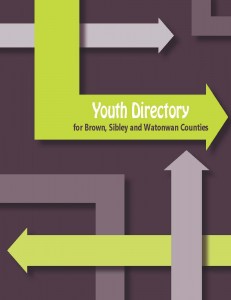 Brown, Sibley & Watonwan Counties