2014 Local Unified Plan
If you are visiting this website to view the 2014 Local Unified Plan, please click here.
Pathways to Healthcare Careers
Pathways to Healthcare Careers Summer Flyer

Pathways to Manufacturing Careers
Pathways to Manufacturing Careers Summer Flyer

Welding Certificate Program
South Central College
Welding Certificate Flyer

Right Skills Now
South Central College
Right Skills Now CIM Program 2014-2015 Details


Apprenticeship Programs in South Central Minnesota
Apprenticeship Guide 

Opportunities for Older Workers and Offenders
This grant expands and enhances the partnership and collaboration of regional partners, agencies and systems to target services to two populations who may face long term unemployment in our nine county area:  Job Seekers 50 or older and Offenders (no age restriction). The grant will operate for 21 months and has a target of 65 individuals enrolled in the grant.
The goal is to assist these individuals in gaining full-time employment:
*Participants must live in the 9 county area (Blue Earth, Brown, Faribault, Le Sueur, Martin, Nicollet, Sibley, Waseca, or Watonwan)
*Participants must be either 50 or older or an Offender of any age
Customized services to help both populations overcome their barriers and obstacles and build the skills necessary for success in the workforce may include:
Workshops customized to participant's needs – New Leaf for Offenders and Job Search for the Mature Worker
Intensive job search assistance tailored to each participant's individual needs
Life Work Planning Workshops covering : Self-Esteem and Confidence, Boundaries & Assertive Communication, Stress Management, and Transitions & Resilience
Assistance developing employment plans and goals
Resume Workshop and personalized resume development assistance
Mock Interviews, Interview Practice and Coaching
Short term training resulting in credentials (e.g. GED, FastTRAC)
Computer Training in partnership with Adult Basic Education
Internships, Work Experience, On the Job Training, and Volunteer Work
Promotion of the Work Opportunity Tax Credit (WOTC) and Federal Bonding Program Incentives to employers
Ongoing support services to ensure/encourage job retention
Referrals to support services for participants based upon individual situation and needs
Ex-Offender Brochure
Older Worker Brochure
Opportunities Grant Program Referral Form
Opportunities Grant Program Fillable Referral Form
Adult Basic Education Services
Mankato Area ABE Offerings
GED Test Preparation
Mankato / Referral Form
English Classes
Mankato / Referral Form
Basic Computer Classes
Mankato / Referral Form
New Ulm  / Referral Form
Sleepy Eye  / Referral Form
IPAD Class 101
New Ulm   / Referral Form
National Career Readiness Certificate Prep Course
Mondays:  Mankato / Referral Form
South Central Minnesota Labor Market Profile – July 2013
YOUTH DIRECTORIES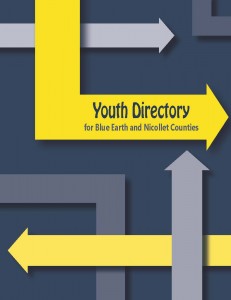 Blue Earth & Nicollet Counties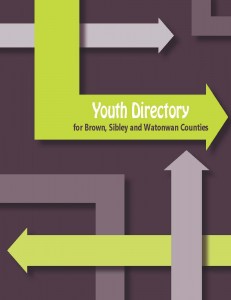 Brown, Sibley & Watonwan Counties